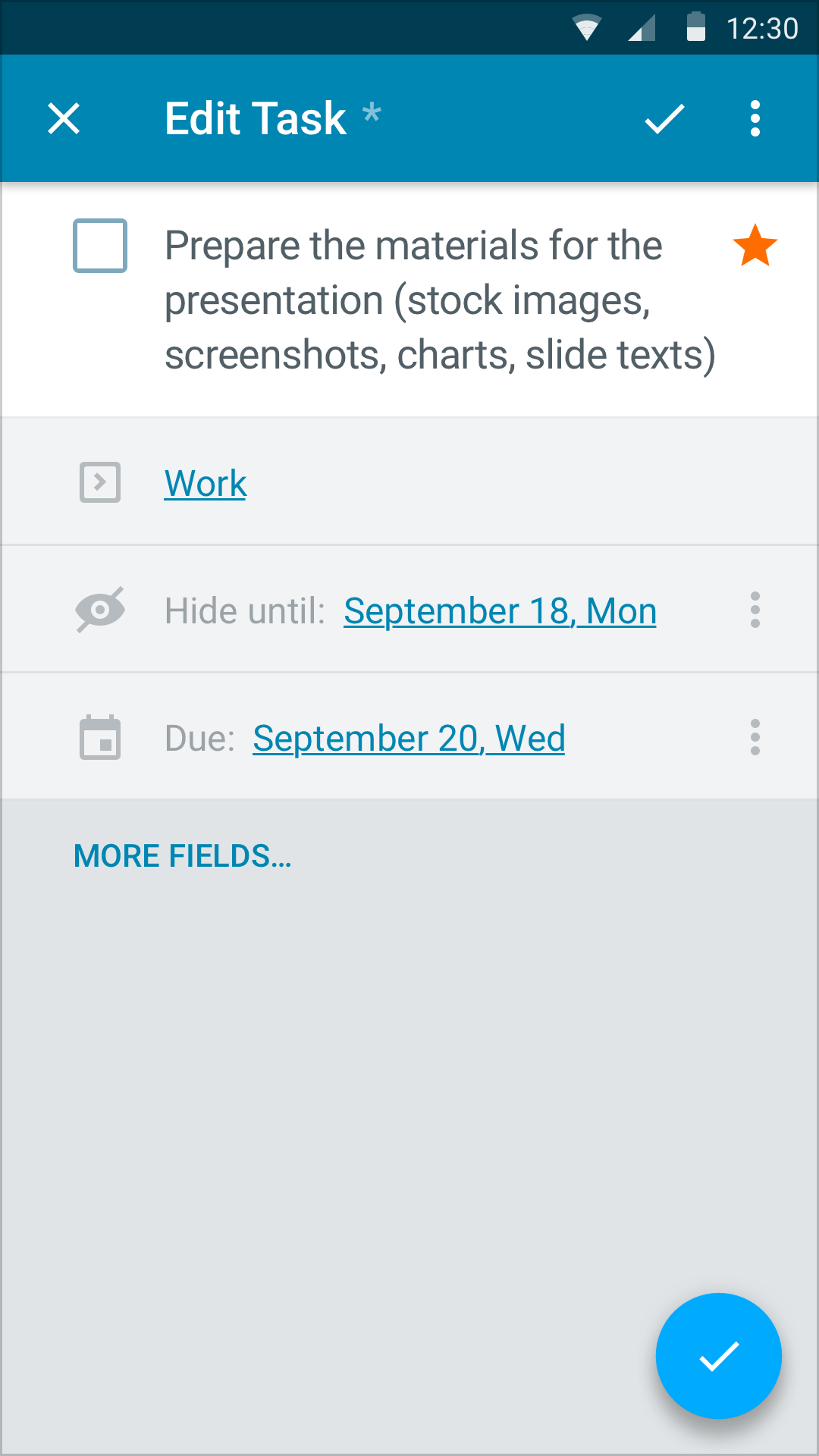 Matterlist uses separate Hide-Until and Due Dates. Hide-Until dates are used for postponing tasks, and Due Dates are used to specify hard deadlines without affecting task visibility.
Due Dates are reserved for tasks with hard deadlines, which David Allen, the author of Getting Things Done, calls "the hard landscape". By default, tasks in Matterlist don't have Due Dates, so you should explicitly assign them when needed. Assigning a Due Date doesn't hide the task from your Today view; it just adds a prominent label to it, and marks that day on the timeline.
The Hide Until date is used for postponing tasks: it defines when the task will appear in your Today view.
Separating Hide-Until and Due Dates makes Matterlist more friendly towards dateless tasks and solves "due date pollution," an annoying problem that plagues many existing to-do apps, including Wunderlist.
See all features
Start Using Matterlist
Matterlist is
completely free
— no subscriptions, no ads, no in-app purchases. Get the app here: